Your Primary Literacy Resource.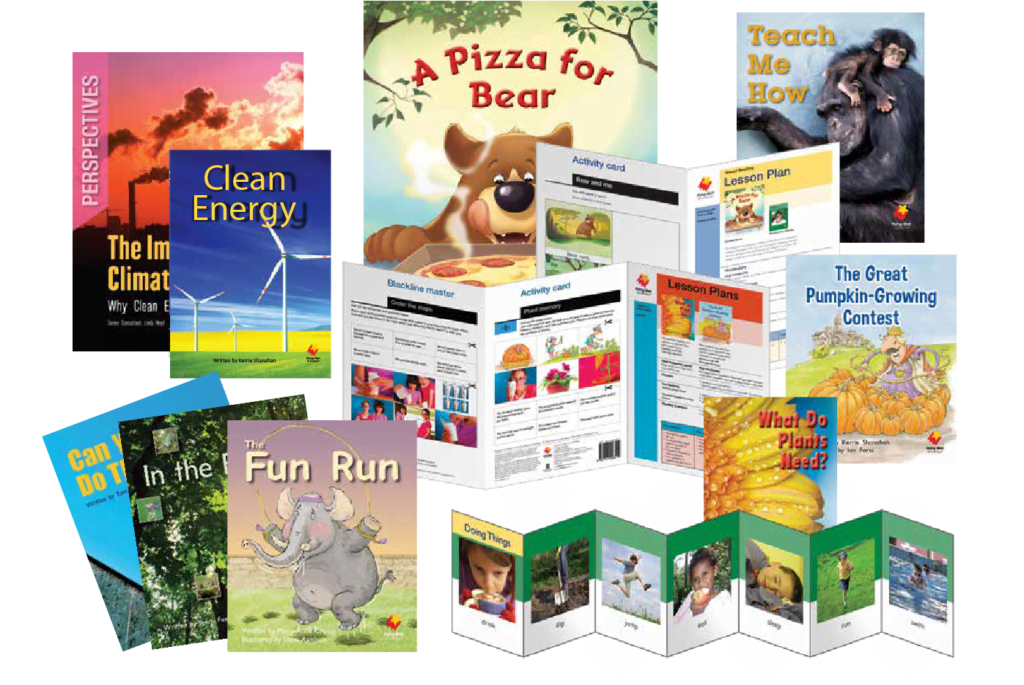 Flying Start to Literacy is your primary literacy resource. It offers an explicit and systematic phonics instruction program, 'big books' for shared reading and an expansive levelled reading resource.
There are over 450 books for small group reading: fascinating topics and ideas to inform and engage students, funny stories to laugh at, exciting adventure stories, reports, interviews, explanations, procedures and plays.
Each book is one of a connected pair. A narrative book and an informative book present the same key concepts and vocabulary.
---
An award-winning, comprehensive literacy program
Flying Start to Literacy reflects best practice in literacy instruction and supports the systematic development of reading strategies and skills.
Features of the program:
Key vocabulary is introduced systematically.
At the early levels there is a high rate of repetition of high-frequency words and a low ratio of unfamiliar words.
Text complexity is carefully sequenced to build reading strategies.
Fluency enhances comprehension.
A variety of text types enable the development of a range of reading strategies.
Reading and writing are linked.
Assessment is ongoing to inform instruction.